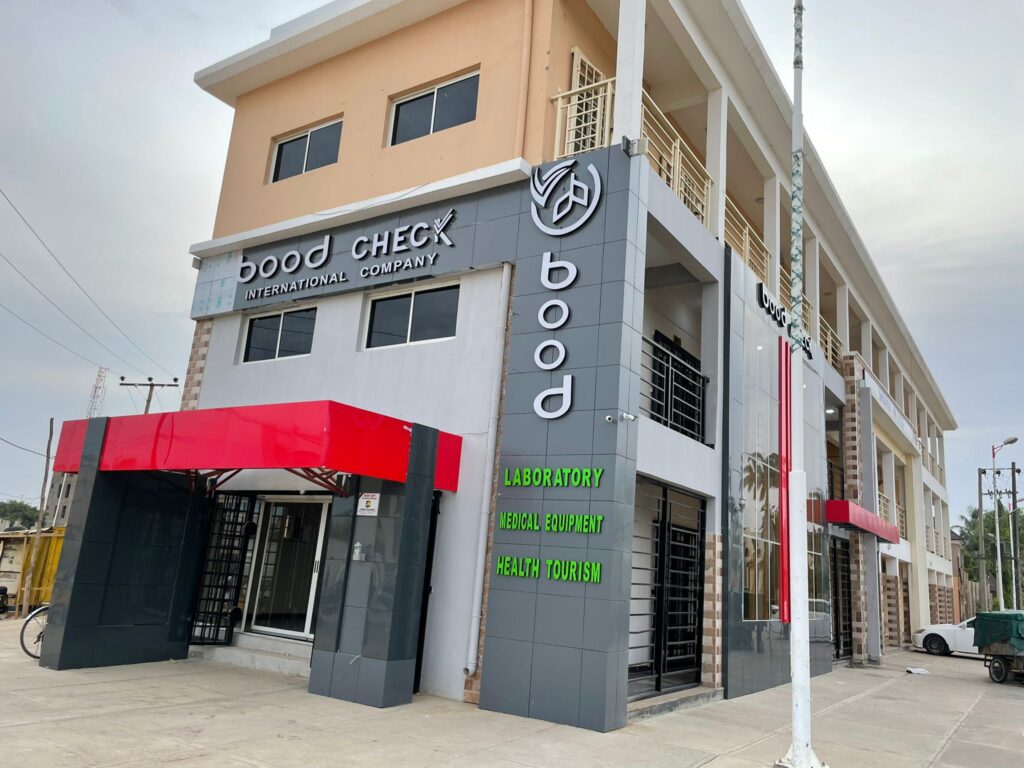 Boodcheck is a leading laboratory chain from its parent company Boodhealth.  Boodhealth Medical Laboratories, as the reference point of the sector with all its quality-documented infrastructure and know-how, provides quality and safe service with its headquarter in Turkey. Boodcheck offers a wide range of advanced technical laboratory tests with a capacity to perform over 2000 tests.
Boodcheck provides Allergy Diagnostic Tests, Food Intolerance, Pregnancy Risk Screening, Metabolic Diseases, Vitamins and Trace Elements, Severe Metals, Hemogram, Hematological Oncology, Coagulation Tests, Rheumatism Diagnostic Tests, Addictive Substance Screening, Diagnosis of Sexually Transmitted Diseases, Pathology, Cytopathology, Biochemistry, Oncology, Microbiology-Serology, Toxicology, Autoimmune Diseases and Molecular Microbiology.
Our specially trained and highly experienced medical team in the fields of sampling and processing from all ages develops their expertise to provide better quality service with internal and external trainings, scientific meetings.
Boodcheck Laboratory continues its existence and development in the name of reliable and fast results, with its quality, modern and technological infrastructure at superior standards, accredited by national and international accreditation institutions.
The reference range speci- fi ed for the tester is obtained from healthy individuals. This represents the group containing 95% of the values and displays the test result. This will provides a general basis for evaluation, depends on various factors. As a result, these values may vary from patient to patient. In cases where the analysis method changes, depending on the method, the reference range may also vary. The reference values in the report are up-to-date.
Our laboratory participates in external quality control programs that many international labo- ratories participate in for quality assurance. For that, daily control with internal quality control application programme and inter-day performance is checked by studying the samples. In the external quality control program application, the analyzed external quality control samp- les from all over the world is going to be applied into this program and compared with the results of many participating laboratories with the actual values is going to be checked. Clinical relevance of results by Writing information about the patient on the test request form is very valuable in terms of evaluating the fi ndings. Results which thought to be inconsistent with the clinical picture evaluated by the laboratory must be contacted. Patient samples is stored for the period of one week in our laboratory, for that, test will be performed again on the same samples when necessary by repeating and making other necessary checks at all stages. Note: It is possible to re-evaluate the result.
Correct sample identifi cation for a reliable la- boratory result is a critical step. It should be noted that we make provision to ensure that we completely avoided that. You can log on our Internet website and inputs the user name and password word that was given to you by the BoodChecks, you can access the information and test results of the samples you sent to us. Our partnering institution/ patient must fi ll a form giving to him by us which will contain his personal information, their own institution, phone number, date of birth/age, clinical information, drugs used, if any and the required tests which must be written BOLDLY. NOTE: sample should be defi ned by writing the patient's name and surname on the tube.
SAMPLING AND PREPARATION PROCEDURES
I. Blood Samples Collecting Blood Samples Venous Blood Collection • 8-12 hours of fasting is required for the tester that requires fasting. • In cases where drug treatment continues, the sample is taken in the morning. This should be done before taking the drug. • The patient should be in a lying or sitting positi- on during blood collection and should rest in this position for at least 20 minutes.
• Blood samples related to the tests requested for prognosis monitoring should always be taken from the patient in the same position. • The needle tip should be chosen as wide as pos- sible. • The tourniquet should not be stuck on the arm
for more than 30 seconds.
• The vein should be tightened with a maximum pressure of 60 mmHg. • Successful vein placement of the tourniquet needle should be resolved. • During blood collection with the injector, the blood is strongly inserted into the tube. Aspiration should be avoided. • Blood collection should be done in the following order: - blood culture - Serum - blood with EDTA -Citrated blood • Vacuum tubes containing anticoagulant (citrate, EDTA, etc.) blood fi lling up to the marked line during blood draw particular attention should be paid. • Tubes containing anticoagulant immediately af- ter blood is drawn into tubes. mixing the blood with the anticoagulant by slowly inverting should be provided. Shaking should absolutely be avoided!
To contribute to the development of the industry as a reference laboratory with our medical laboratory services that do not compromise on quality in the light of scientific and ethical rules, focus on patient rights and satisfaction, whose quality is documented, in international standards, and with our slogan "Reliable and fast results for a healthy life".
As Europe's leading laboratory chain with advanced diagnostic applications we offer at high quality international quality standards, our service network is expanding and developing day by day, and to be the reference medical laboratory of the region we serve, providing the most reliable and fastest diagnostic support.